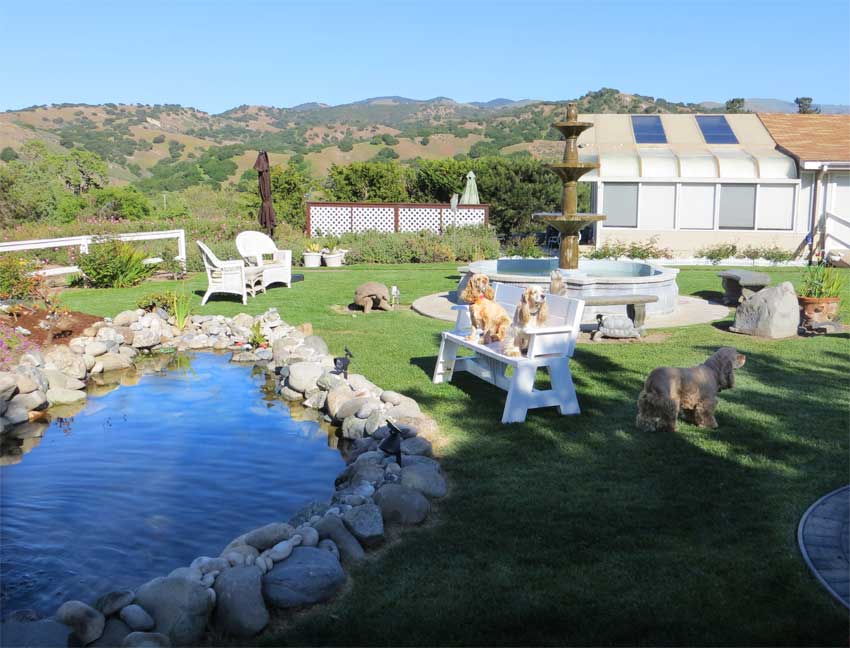 Bringing your canine companion with you to Monterey Guesthouses

ur property is pet-friendly, and we welcome well-behaved, non-aggressive dogs traveling with our guests. We know that your dog is part of the family, too!
The guesthouses are situated on a 4-acre property that is completely fenced, but for the safety of your pet, dogs should be supervised when enjoying a walk or run. The large lawn area in the back of the suites is perfect for throwing a ball or frisbee!
Dogs should not be left unsupervised in the Guesthouses. If you need to leave your pooch for an extended amount of time, we can help you make arrangements for his/her care.
RATES
There is fully refundable $200 deposit required for each dog.
Rates per night are as follows:
$35/night for small dogs (under 40 pounds)
$45/night for large dogs (40 pounds or more)